Jakarta/Bandung – Civil Society Representatives in the Indonesian Extractive Industries Transparency Initiatives (EITI) Multi Stakeholders Group (MSG), along with representatives of several Civil Society Organizations (CSOs), attended in a hybrid workshop at the Office of the Ministry of Energy and Mineral Resources (ESDM), Jakarta on February 13, 2023 and continued on February 17, 2023 at the Center for Marine Geological Survey and Mapping, Ministry of ESDM, Bandung. The meeting aims to provide a common understanding of EITI Indonesia's 2023-2024 communication strategy and deepen its implementation in future activity plans to increase the involvement, participation, awareness and knowledge of relevant ministries/agencies, oil and gas also mineral and coal companies, local governments, CSOs and public.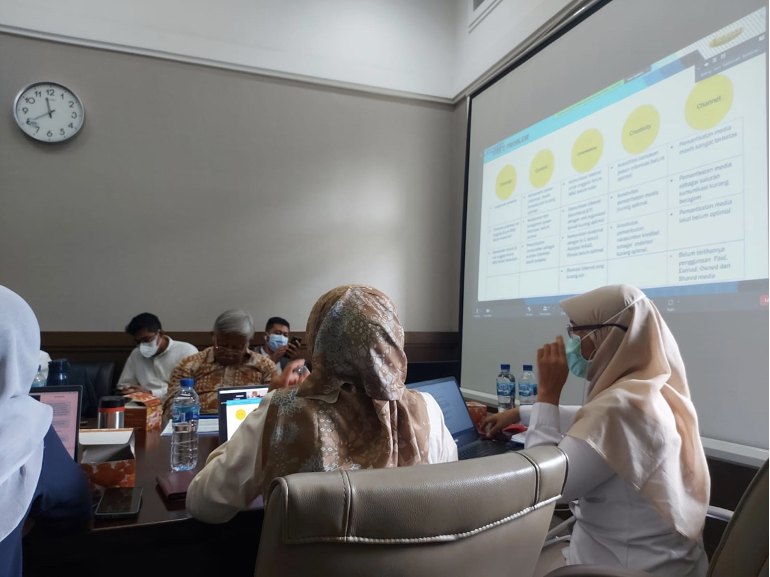 The meeting which agendas presented of communication plans/agendas in general and those related to the topic of transparency/natural resources governance; Roadmap and Action Plan that is Do-able, Work-able and Sustainable in the period 2023-2024; and Agreed on technical matters for mutual communication, was attended by representatives of the Ministry of Finance, Ministry of Energy and Mineral Resources, representatives of the Indonesia Mining Association (IMA), representatives of the Indonesian Coal Entrepreneurs Association (APBI), representatives of the World Bank, Communication Consultant Team, and related CSOs.
On this occasion, the Secretariat of EITI Indonesia, presented a reasonably holistic communication strategy. From the main objective of EITI brand awareness to reducing it back in the form of detailed outcomes, outputs, activities, key messages, and mapping of stakeholders who will be involved. The scope of activities has also been determined on several matters, namely stakeholder engagement, media management, social media engagement, and owned media. The EITI Indonesia Secretariat also presented an Action Plan, which was detailed by offering more specific forms of activities and targets, even including the estimated budget required for each activity.
Responding to this, the Publish What You Pay (PWYP) Indonesia – IDEA Yogyakarta Research Team through the Engaging Communities in a Just Transition through EITI Implementation Program, represented by Tenti Novari, suggested that a particular aspect, namely community engagement, should be added to the scope of the strategy. Because community involvement has not been clearly illustrated, it needs to be included and hopes that it is not combined in the stakeholder engagement aspect. The approach with the community requires a particular strategy, so it needs to be differentiated from other stakeholder elements such as government or academics. Moreover, based on the findings of program research in North Morowali, many affected communities still do not know about EITI.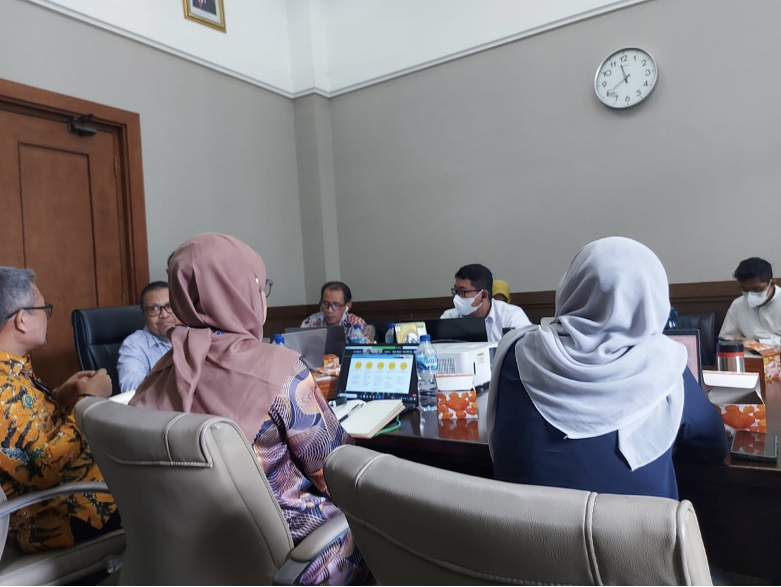 In those forum, PWYP Indonesia also responded several other aspects. First, in accelerating the mainstreaming of EITI, it is necessary to ensure that the involvement of local governments is not limited to the provincial level but also targets the district government, even if it is possible to involve village government representatives. Second, PWYP Indonesia also proposes that each relevant Ministry be more active in issuing releases with specific issues related to EITI, considering that these activities are flexible in budget. Because the budget issue is also a concern for the ministry to realize in 2023, assuming that budget planning in ministries needs to be done since one year earlier. At the end of the discussion, participants from relevant stakeholders agreed to collaborate in the framework of implementing the action plan of EITI Indonesia's communication strategy.
Author: Wicitra Diwasasri
Reviewer: Aryanto Nugroho