Jakarta – Publish What You Pay (PWYP) Indonesia, in collaboration with PRAKARSA, held a workshop entitled "Compilation of Outcome Lesson Learn C20 Indonesia" on January 10-11, 2023, in South Jakarta. This workshop aims to validate the outcome of writing achievements and shared learning from the C20 Indonesia journey throughout 2022 so that the C20 India presidency can continue the good practices carried out in 2023.
As is known, Indonesia's G20 Presidency, which lasted for eight months, ended at the end of November. C20, the official engagement group of civil society in the G20, held a summit meeting and submitted a Policy Package and Communiqué to the Government of Indonesia as the Chair of the G20 Presidency. During this presidency journey, C20 became a key partner to ensure that the government issued effective policies to help people cope with the situation after the Covid-19 pandemic.
Over the past 2022, the C20 has held more than 50 meetings and press conferences and engaged women, people with disabilities, young people, and other vulnerable groups to deliver messages to G20 leaders. This process was conducted using inclusive, open, and participatory methods. The C20 has seven working groups representing topics such as Global Health and Vaccine Access; Taxation and Sustainable Finance; SDGs and Humanitarianism; Education, Digitalization and Civic Space; Environment, Climate Justice and Energy Transition; Gender Equality and Disability; and Anti-corruption.
Although the role of C20 Indonesia has ended, collecting and writing down the achievements and lessons learned from the journey is crucial. It is to ensure that the Indian presidency can carry forward good practices. This workshop is also expected to be the right platform to discuss the achievements and lessons learned from C20 Indonesia to help make better and more effective policies.
This workshop was facilitated by Herni Ramdlaningrum, the Co-Chair of C20 Indonesia, who guided the writing of the Lesson Learn. The workshop began with a presentation by writers who had conducted an interview session with each working group and explained what information was extracted and would later be narrated as a form of writing.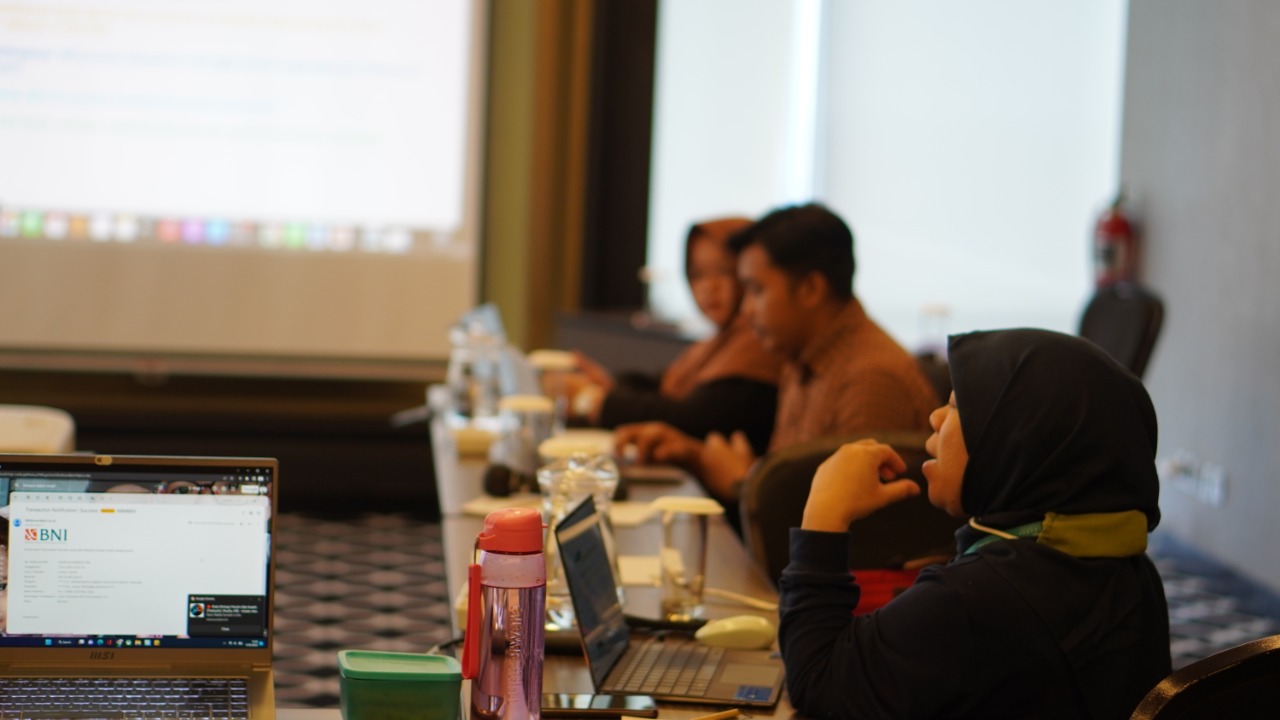 The method used in this paper is Outcome Harvesting. This method will harvest what forms of activities that C20 Indonesia has carried out during the Indonesian G20 presidency that can be considered as outcomes. In the process of C20 Indonesia's involvement in the G20 Indonesia, so many contributions and achievements need to be appreciated and, of course, can be used as lessons learned for the next G20 presidency.
Author: Raudatul Jannah
Reviewer: Aryanto Nugroho