ASEAN Climate Change and Energy Project (ACCEPT II) has participated in a discussion to set up program activities related to climate change for people with disabilities organized by the ASEAN Disability Forum (ADF) on 31 August 2023.
The meeting that was held in the National Research and Innovation Agency of Indonesia (BRIN) was attended by ADF staffs, BRIN researchers and key persons from different Non-Government Organizations (NGOs) to discuss program activities for people with disability in ASEAN to increase their understanding in climate change. 

 
Aldilla Noor Rakhiemah and Muhammad Shidiq from ACCEPT II supported the initiative by emphasizing there's an urgency of massive energy transformation in ASEAN, and to achieve this, it needs a systematic change that values inclusion and equality in society. Therefore, ACCEPT II is ready to collaborate with partners in strengthening ASEAN capabilities in understanding energy and climate nexus.

 
The ADF is a civil society forum for organizations of persons with disabilities in the Southeast Asia region that encourages the implementation of the ASEAN Enabling Masterplan 2025 which contains the climate change issue. Given the fact that persons with disabilities are a group that is vulnerable to climate change, it is crucial to include the Disabilities issues in climate change through a social inclusion approach. Therefore, the forum has conducted a series of discussions about several issues regarding the effort to increase knowledge and understanding of climate change. 
Based on an exchange knowledge meeting in Indonesia between persons with disabilities and BRIN's climate change experts, there were several issues of climate change connecting with persons with disabilities. First, how to make understanding of persons with disabilities about climate change through daily activities. Second, what kinds of vulnerability of persons with disabilities to climate change concerning the various types of persons with disabilities. Third, a gap in climate change policies in terms of persons with disability issues. Lastly, due to fewer studies of climate change related to persons with disability, the research approach should have to be a spearhead in increasing the knowledge and understanding of climate change among persons with disability.
The ASEAN Disabilities Forum (ADF) has initiated the discussion as a follow up of their workshop attended by people with disabilities to understand on the key challenges and opportunities faced by the people with disabilities on understanding the climate change. This discussion attended by key persons with a background in social issues and climate change aims to obtain input for setting up and strategizing proposed activities that can solve the challenges and improve people with disabilities on their understanding of climate change. In addition, the discussion has also identified stakeholders to be involved in and increased collaborative networks among others who work on social context particularly in the disability with climate change sector.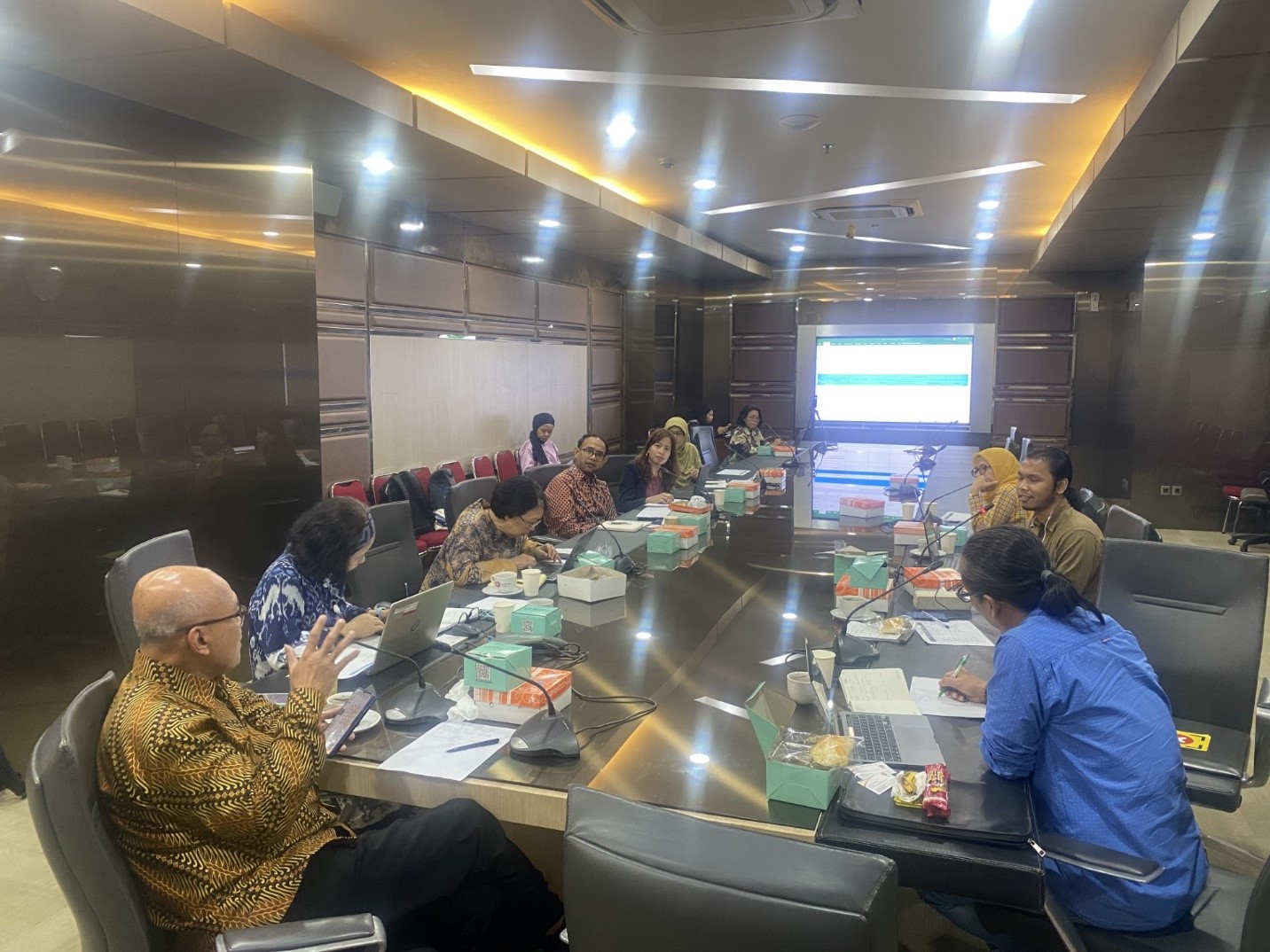 During the discussion, the key persons as representatives from BRIN, UNICEF, ICLEI, and Publish What You Pay (PWYP) have discussed that persons with disabilities, as a risk group who are being affected by climate change, are less attention from various parties, especially the duty bearers (government) that have an obligation to protect persons with disabilities. In addition, climate change forums voicing the principle of social inclusion are not available or included in the policy of mitigation and adaptation. No doubt, the world needs to change its perspective in terms of climate change which should be more attention to persons with disabilities.
Among other activities that could be proposed as program for people with disability were a study to analyze where the areas (provincial level) in southeast Asia with the most impacted people with disability due to climate, data collection to refer to national data base owned by Ministry of Environment and Forestry (KLHK) called SIDIK database, an innovative tool to be used by people with disability in particular children and young people to understand the climate change knowledge easier. As a follow up, ADF will move forward and share this information with other ADF focal points in 10 ASEAN Member States and together will prioritize and strategize to implement the proposed program activities. ADF would like to continue to work together with these key stakeholders on implementing the proposed program.
Source: ACCEPT II